TTS Valve Technologies Sdn Bhd
24, Jalan TS 6/9,
Taman Industri Subang,
47510 Subang Jaya,
Selangor, Malaysia.

+603-5621 8811
+603-5621 3278

+6016 2165900 (Accounts)

+6016 2115600 (Local sales)

+6018 3727000 (Outstation)

+6018 5727000 (Support)

+6018 3287000 (Store)

+6018 3987000 (Complaints)
Brass Flow Switch BSPT1/2"~1"
RM 210.00
RM 163.80
SKU: HFS-XXT
In Stock
Product Description
The HFS-T Tee Type Paddle Flow Switches are Single - Pole, Double - Throw (SPDT) flow switches that are used in liquid lines carrying water ,ethylene glycol,or other liquids not classified as hazardous. They can be wired to energize one device and de-energize another device powered from the same source when liquid flow either exceeds or drops below the set flow rate.
Note: The HFS-T Tee Type Paddle Flow Switches can not be used where the liquid in the pipes will drop below the liquid's freezing point, causing an internal freeze-up.

Dimension Chart(mm)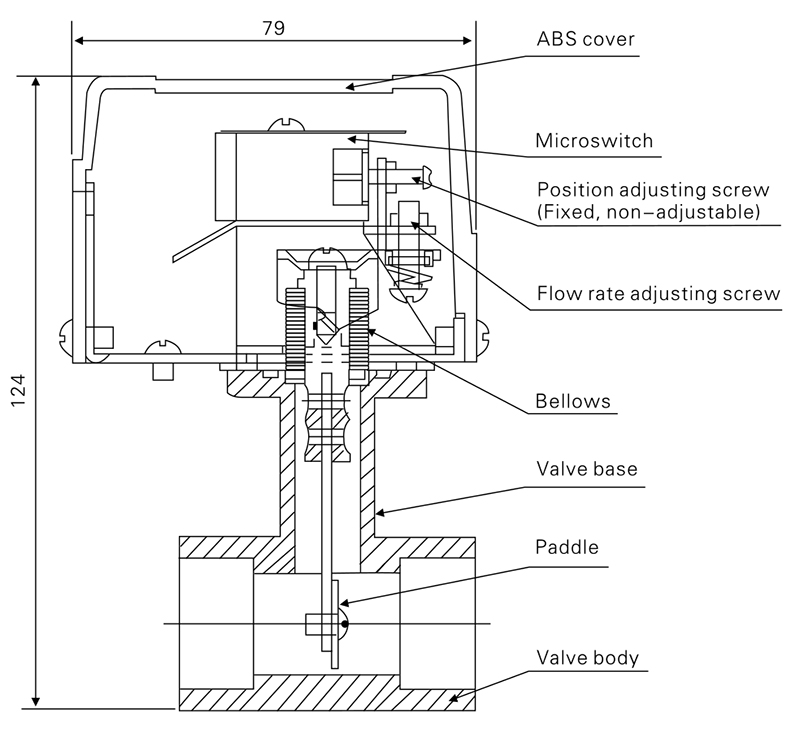 Flow Velocity Chart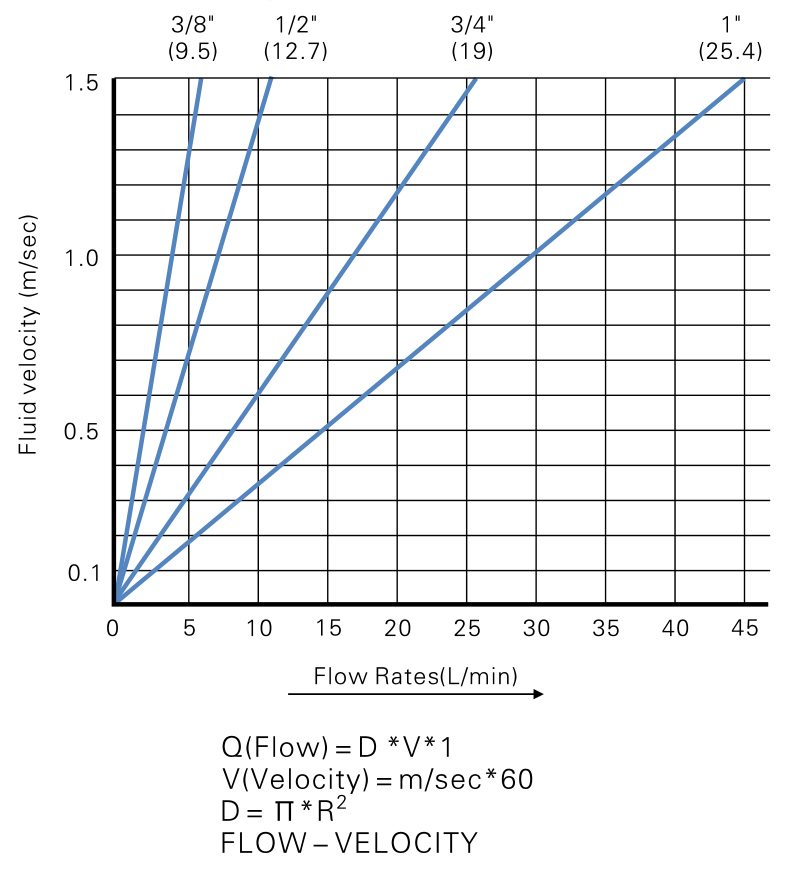 Pressure Loss Rate Chart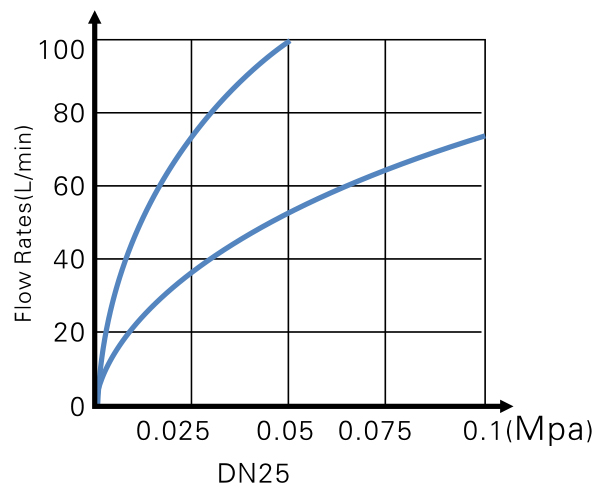 Mounting:
Flow switch should be mounted in a horizontal pipe line or vertical pipe line.Mount the instrument in a section of pipe where there is a straight run of at least 5 pipe diameter on each side of the flow switch.

To Adjust Setting:
1.Remove switch cover.
2.For higher flow rate, turn flow rate adjusting screw counterclockwise.
3.For lower flow rate, tur flow rate adjusting screw clockwise.
4.Make sure flow switch cover is assembled before leaving.
CAUTION:
Equipment damage hazard.Position Adjusting Screw is not intended to be changed.Adjustment attempts may damage the control or cause loss of calibration,voiding the warranty.
Electrical Parameter
Rated Amps(A)\Rated Voltage(V)
Horsepower
125 VAC
250 VAC
Non-inductive Amps
1
15
15
Inductive Amps
Rated Amps
0.75
3.5
2.5
Locked Rotor Amps
0.45
21
15
Type Ordering
Nominal Diameter

A: BSP pipe /B: Metric pipe

Pipe Connector

Adjustment Range(L/min)

15
A
RC 1/2"
3~11
B
5~1 7
20
A
RC 3/4"
4.2~18
B
8.3~37
25
A
RC1"
5.2~23
B
10~48
Nominal Diameter

Switching Differential(L/min)

Repeatability Error
Normal
High End
2.5%
15
2.5
1.5
5.5
2.5
20
3.6
2
7.2
3
25
4.5
2
9.3
4
Note: A means BSP pipe, B means Metric pipe.
Note: due to continuous product improvement, the appearance of the actual product may differ slightly.